Welcome to our restaurant! Come and try our dishes!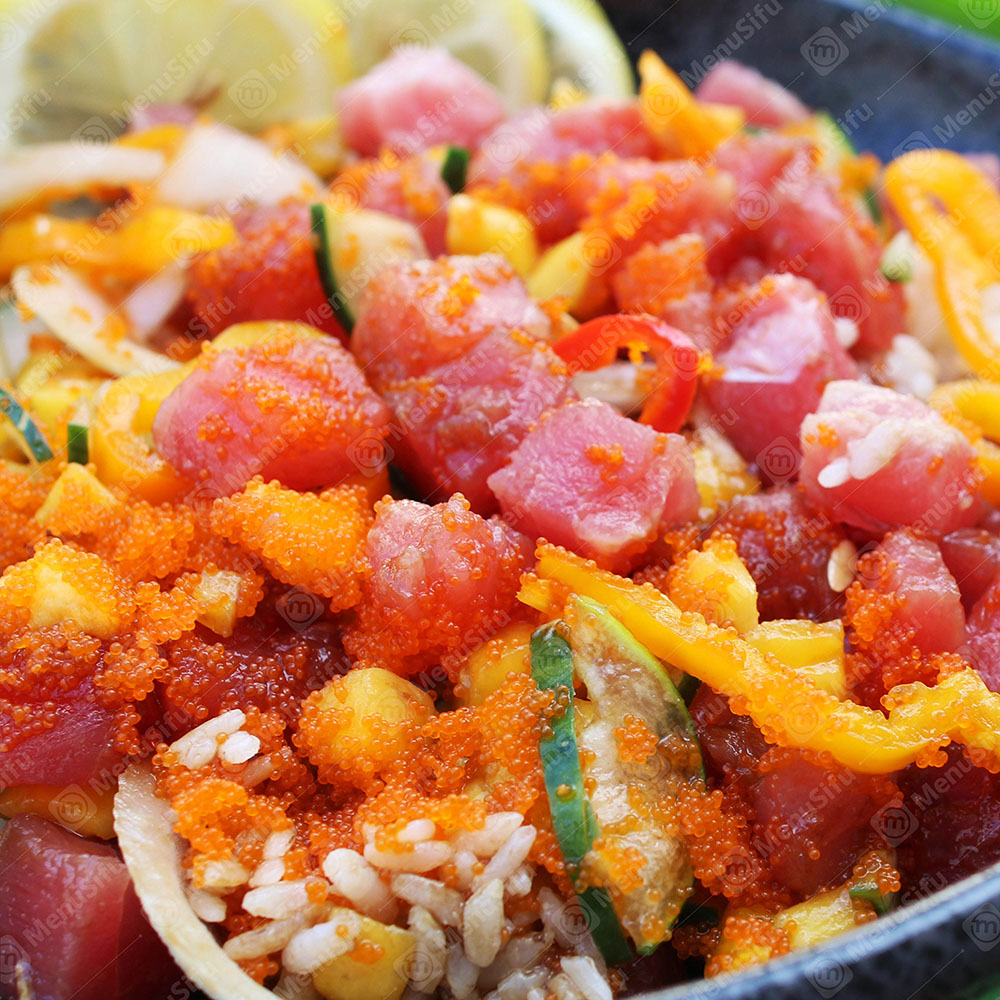 WHATIS POKE?
Poke (pronounced poh-kay) means to cut or sliced in Hawaiian.This traditional Hawaiian dish is the fresh and healthy food trend everyone can't get enough of and Poke bowl is taking over and adding our own twist to it. Since evervone is unique in their own way, we think their poke bowl should be too. With our wide range of ingredients to choose from,our goal is to serve our customers using only the highest-quality ingredients and making sure our customers leave with a happy tummy.
At Poke Bowl, you'll always feel fresh about what you eat.

FRESH FOR YOU!
Pok Bowl features the highest quality and freshest fish
available anywhere in town, only the best quality toppings andamazing sauces.
Mon - Thur
11:00 AM - 9:00 PM
Fri - Sat
11:00 AM - 9:30 PM